Welcome to New Mexico Knives (nmknives.com).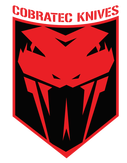 EXCITING NEWS: We now carry Cobratec knives - Tactical Knives with a Bite! One of the nicer OTF knives you will find with an affordable cost and lifetime warranty. I have many of the knives you will find on their site and I will beat their price.
New Mexico Gun and Knife Show List: Looking for a Gun and Knife show in New Mexico, I have the most comprehensive list of Dates for all upcoming New Mexico Gun Shows and it can be found here. This New Mexico gun show list comes in an easy to print PDF version and has the complete New Mexico Gun and Knife Show Calendar. Our list of NM gun shows is updated daily and features all small and big shows in the state, the location of every show, a list of all show host and their contact information, and a short paragraph about many of the host. Our goal is to have the most comprehensive and up to date Gun Show List and Calendar that you will find, and in an easy to print format. If you know of a show not listed or would like to be added to our distribution list and sent the newest show calendar as they come out please contact us. I also have Wild Horse by Joshua Kidd and David Yellowhorse collectible knives.
Our CATALOG of knives: We carry knives from over 700 different knife companies. I carry most of the same knives as BladeHQ and the other sites, so before you buy from them give me a chance to "cut" their price. By giving me just a few minutes I might be able to slash your price by $5, $10 or even more. Some of the knives available include the following: AL Mar, Anza, Bark River, Bear & Son, Beretta, Boker, Brous Blades, Browning, Buck, Camillus, Case, Cold Steel, CRKT, Condor, Entrek, ESEE, Frost, Gerber, Great Eastern Cutlery, HEA knives, Hen and Rooster, HTM, Imperial, Ka-bar, Kershaw, Kizer, Leatherman, Linder, Marbles, Maserin, Mcusta, Microtech, Ontario Knife Company (OKC), Opinel, Protech USA, QTRMSTR, Queen Cutlery, Randall King Knives, Reote, Rikeknife, RPW, Sante Fe Stoneworks, Schrade, Smith & Wesson, SOG, Spyderco, Stedemon Knife, Victorinox, Viper, WE Knife, Winchester, Brian Yellowhorse, David Yellowhorse, Zero Tolerance, and many, many additional companies. Click HERE to download the newest catalog, then contact me to get the discounted price I can sell the knife for.
Miniature and Small New Knives - Miniature and hard to find NEW knives. Knives with blades as small as a half inch long and 1 inch total length.
NEW J.L. Steib Consignment Page - We are happy to announce that we are now displaying some of John Steib's great custom knives on his consignment page. There are a wide variety of custom knives, with many made of 1095 steel. Take a look before they are all gone. Click on the forsale tab and you will see the JL Steib Knives option.
CONSIGNMENT PAGES AVAILABLE: If you are a custom knife maker or have your own private collection and would like a Consignment page of your own please contact me about getting one made.

If you are looking for a vintage knife, such as Old Timer, Gerber, Buck, Schrade, Victoria, Spyderco, Benchmade, Case, Uncle Henry and others please contact us. We currently have around 2,500 Pre-owned / Used knives, many in excellent condition, and we may have what your are looking for. If we don't currently have what you are looking for, we will be glad to help you in your search. In addition to our pre-owned knives we have about 1,500 New knives in stock, including miniatures, case, crkt, schrade, coleman, and many more.
I also purchase quality knives and if you are selling your knives please give me the opportunity to look at them.

Questions or concerns:
If you have any questions or would like to contact us for any reason, please fill free to contact us.